3tons Sodium Hypochlorite Generator
Product Detail
Product Tags
This is medium size sodium hypochlorite producing machine to produce 5-6% sodium hypochlorite bleaching solution.
Quick Details
Place of Origin:China                   Brand Name:JIETONG
Warranty:1 Year
Capacity: 3tons /day sodium hypochlorite generator 
Characteristic: customerized              Production time:90days
Certificate:ISO9001, ISO14001, OHSAS18001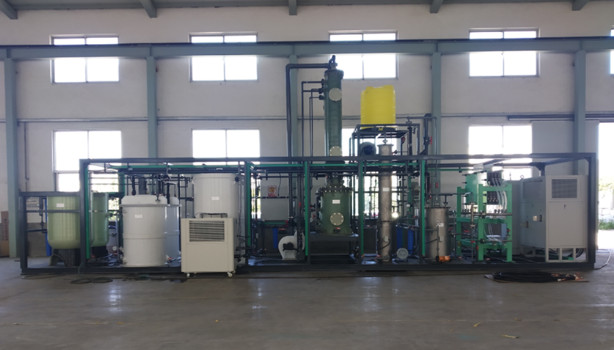 Technical Data:
Capacity: 3tons/day
Concentration: 5-6%
Raw material: High Purity Salt and City tap water
Salt consumption: 320kg/day
Power consumption: 26kw.h
The basic principle of electrolytic reaction of membrane electrolysis cell is to convert electric energy into chemical energy and electrolyze brine to produce NaOH, Cl2 and H2 as shown in the above picture. In the anode chamber of the cell (on the right side of the picture), the brine is ionized into Na+ and Cl- in the cell, wherein Na+ migrates to the cathode chamber (left side of the picture) through a selective ionic membrane under the action of charge. The lower Cl- generates chlorine gas under anodic electrolysis. The H2O ionization in the cathode chamber becomes H+ and OH-, wherein OH- is blocked by a selective cation membrane in the cathode chamber and Na+ from the anode chamber is combined to form product NaOH, and H+ generates hydrogen under cathodic electrolysis.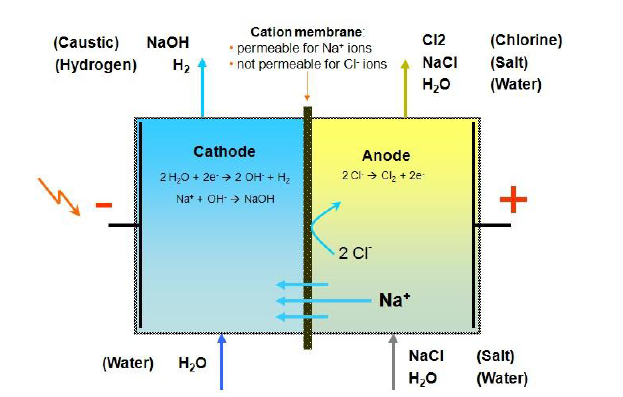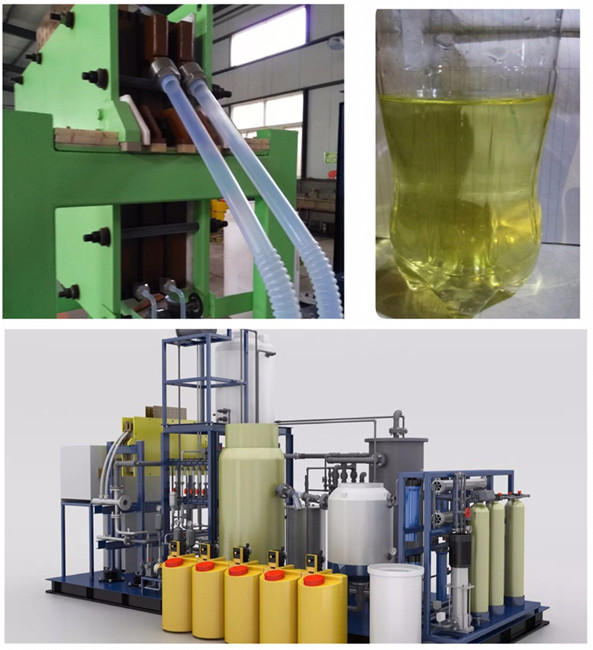 ● Chlorine-alkali industry
● Disinfection for water plant
● Bleaching for clothes making plant
● Diluting to low concentration active chlorine for home, hotel, hospital.
Model

Chlorine

(kg/h)

NaClO

 (kg/h)

Salt consumption

(kg/h)

DC Power

consumption (kW.h)

Occupy area

(㎡)

Weight

(tons)

JTWL-C1000

1

10

1.8

2.3

5

0.8

JTWL-C5000

5

50

9

11.5

100

5

JTWL-C10000

10

100

18

23

200

8

JTWL-C15000

15

150

27

34.5

200

10

JTWL-C20000

20

200

36

46

350

12

JTWL-C30000

30

300

54

69

500

15
Sodium hypochlorite Generator Commissioning
---
Previous:
Sodium Hypochlorite Generator
---
Write your message here and send it to us