Container Type Seawater Desalination Machine
Product Detail
Product Tags
Container type seawater desalination machine is designed, manufactured by our company for customer to produce drinking water from seawater.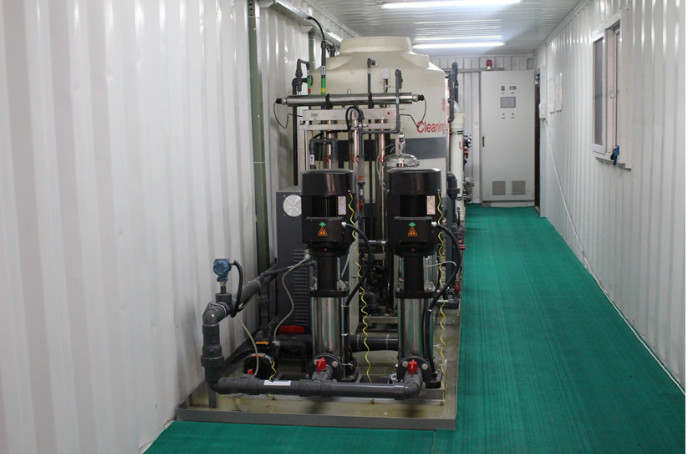 Quick Details
Place of Origin:China                   Brand Name:JIETONG
Warranty:1 Year
Characteristic: customerized             Production time: 90days
Certificate:ISO9001, ISO14001, OHSAS18001
Technical Data:
Capacity: 5m3/hr
Container: 40''
Power consumption: 25kw.h
Seawater →  Lifting pump  →  Flocculant sediment tank → Raw water booster pump → Quartz sand filter →  Activated carbon filter  → Security filter → Precision filter → High pressure pump → RO system → EDI system  → Production water tank → water distribution pump
● RO membrane: DOW, Hydraunautics, GE
● Vessel:ROPV or First Line, FRP material
● HP pump:Danfoss  super duplex steel
● Energy recovery unit:Danfoss super duplex steel or ERI
● Frame:carbon steel with epoxy primer paint, middle layer paint, and polyurethane surface finishing paint  250μm
● Pipe:Duplex steel pipe or stainless steel pipe  and high pressure rubber pipe for high pressure side, UPVC pipe for low pressure side.
● Electrical: PLC of Siemens or ABB , electrical elements from Schneider.
● Marine engineering
● Power plant
● Oil field, petrochemical
● Processing enterprises
● Public energy units
● Industry
● Municipal city drinking water plant
Model

Production water

(t/d)

Working Pressure

(MPa)

Inlet water temperature(℃)

Recovery rate

(%)

Dimension

(L×W×H(mm))

JTSWRO-10

10

4-6

5-45

30

1900×550×1900

JTSWRO-25

25

4-6

5-45

40

2000×750×1900

JTSWRO-50

50

4-6

5-45

40

3250×900×2100

JTSWRO-100

100

4-6

5-45

40

5000×1500×2200

JTSWRO-120

120

4-6

5-45

40

6000×1650×2200

JTSWRO-250

250

4-6

5-45

40

9500×1650×2700

JTSWRO-300

300

4-6

5-45

40

10000×1700×2700

JTSWRO-500

500

4-6

5-45

40

14000×1800×3000

JTSWRO-600

600

4-6

5-45

40

14000×2000×3500

JTSWRO-1000

1000

4-6

5-45

40

17000×2500×3500
Seawater Desalination machine
720tons/day for offshore oil refinery plant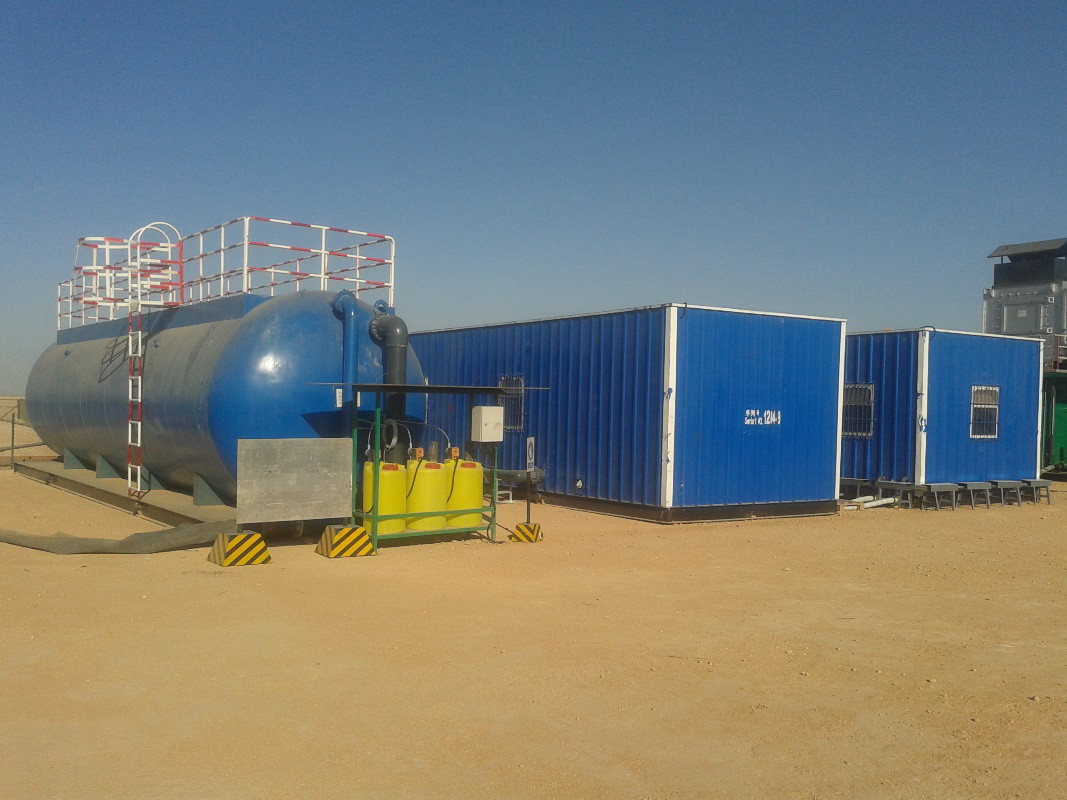 Truck Type Seawater Desalination machine
300tons/day for Island drinking water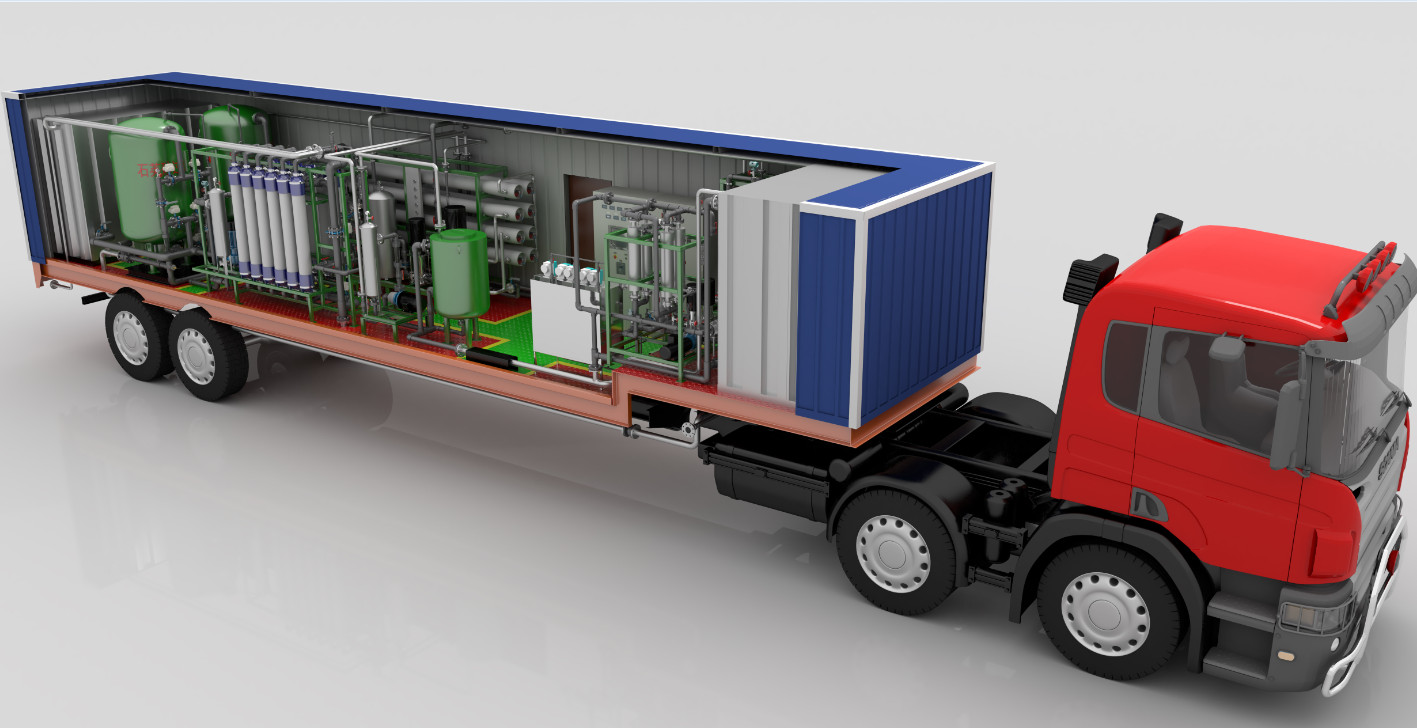 Container Type Seawater Desalination machine
500tons/day for Drill Rig Platform

---
Previous:
3tons Sodium Hypochlorite Generator
---
Write your message here and send it to us